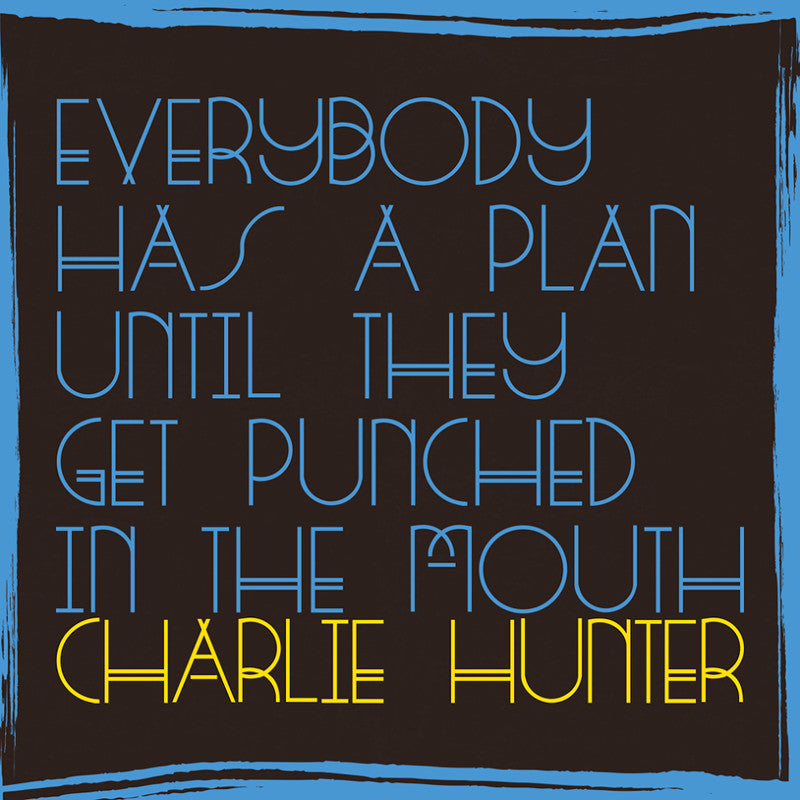 Charlie Hunter
Everybody Has A Plan Until They Get Punched In The Mouth [CD]
---
Since 1993, Charlie Hunters mindboggling guitar technique has garnered him fans around the world, critical acclaim and recordings with some of the most prestigious names in jazz and pop.
Now with his 17th album, the title of which refers to a quote once uttered by heavyweight boxing champion Iron Mike Tyson, Charlie Hunter returns to his quartet to perform 10 all-new Blues, Rock, Jazz and Latin-flavored songs alongside bandmates Kirk Knuffke (cornet), Bobby Previte (drums), and Curtis Fowlkes (trombone).
Recorded 100% live in a studio in Hudson, New York, on songs including No Money, No Honey and Latin For Travelers, Charlie performs his simultaneous bass, rhythm and solo magic on his custom 7-string electric guitar, proving once again that Charlie Hunter is a leader of modern jazz guitar improvisation.
CD TRACK LISTING
Everybody Has A Plan Until They Get Punched In The Mouth

(Looks Like) Somebody Got Ahead Of Schedule On Their Medication

Leave Him Lay

We Don't Want Nobody Nobody Sent

Big Bills Blues

Latin For Travelers

No Money, No Honey

Who Put You Behind The Wheel?

(Wish I Was) Already Paid And On My Way Home

The Guys. Get. Shirts.
---
Share this Product