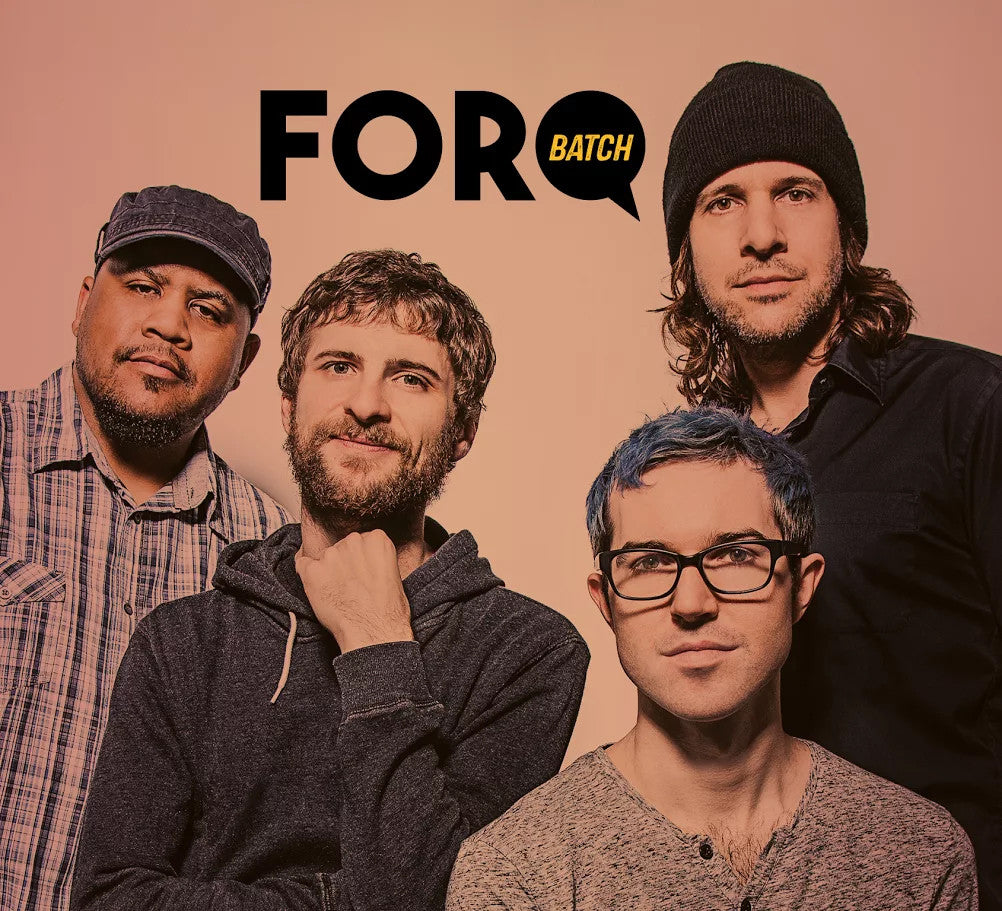 FORQ
Batch [mp3 download]
---
Forq is made up of Chris McQueen on Guitar (Snarky Puppy, Foe Destroyer, etc.), Rudder founder Henry Hey on keyboards (Jeff "Tain" Watts, Joe Locke, Chris Botti, Bill Bruford, Seamus Blake, David Bowie, Empire of the Sun), Snarky Puppy founder and Grammy Award-winner Michael League on bass (Kirk Franklin, Wayne Krantz/Ari Hoenig Quartet, Lalah Hathaway), and Jason "JT" Thomas on drums (Roy Hargrove's RH Factor, Marcus Miller, D'Angelo). Forq is an all-star ensemble of sorts - but with the spirit and cohesiveness of a garage band.
Though based in New York City, the group retains a subtle Texas accent, where Michael League and Jason "JT" Thomas established a fast friendship and musical rapport through almost two years of weekly gigs in legendary keyboardist Bernard Wright's trio. Upon moving to the east coast, League teamed up with Henry Hey and Adam Rogers (who are East Village neighbors, by coincidence) to form a group rooted deep in that distinctly southern groove, but with with both the fire and inventiveness that NYC is known for. Hey and Rogers contribute all but one of the tracks on Forq's debut album, a mixture of fierce, playful, and soulful material. It's the Texas-meets-Manhattan cocktail that has a created a sound rich in both musical intelligence and undeniable pocket.​
High-quality 320 kbps stereo mp3 download.
Track List
1. Lymaks
2. Crush
3. Burr
4. Ultraviolet
5. 635 South
6. Lenburu
7. Gerard
---
Share this Product