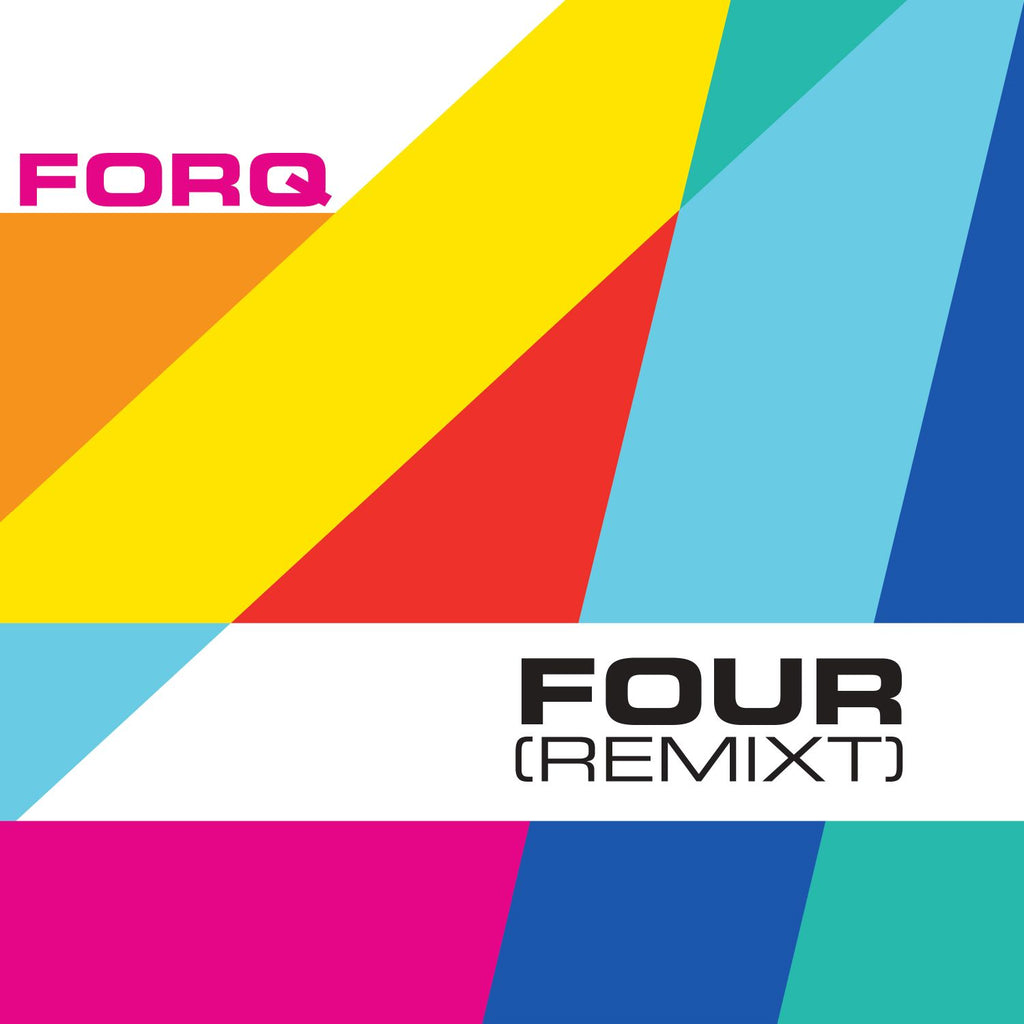 FORQ
Four (Remixt) [mp3 download]
---
Part of the ethos of FORQ has always been an openness to the wide world of musical genres. When the four band members are asked what "style" of music they listen to, it can be a very long conversation because the answer seems nearly as vast as the history of recorded music. It's a genuine curiosity, and one that has led to an entirely new collaboration involving twenty-four other artists.


Four (Remixt), set to be released in October, is a massive collection of all new tracks built out of FORQ's most recent release, Four. The band invited a group of incredible musicians from disparate corners of the musical landscape to take Four and do, basically, whatever they wanted. And the results are quite varied--to say the least.

In light of the ongoing pause on touring, FORQ is embracing the opportunity to connect with other artists in any way possible. Hearing the fragments of an album that the band members worked so hard to create reimagined into wholly new pieces has been inspiring for them, and they can't wait for fans (and new fans) to hear them too.
Rally (Sirintip & Nolan Byrd Remix)
Mr. Bort (Tim K Remix)
M-Theory (Colonel Beats Berklee-Drop-Out Version) (feat. Jochen Rueckert)
EAV (Stix Beiderbecke Mix) (feat. Zach Danziger)
Duck People (Tatum Gale Remix)
Grifter (MOWO!'s Pandemic Cough Syrup Mix) (feat. Adam Dorn)
Lullabye (Smoke DMT Mix)
Times Like These (Shaun Martin Remix)
Whelmed (Nic Hard Overwhelmed Remix)
EAV (Elia Bishara Remix)
Otellibrium (Gizmo Birth Canal Mix)
Tiny Soul (Little Darkness)
M-Theory (M50 Theory Mix)

Whelmed (Hello Moth Remix)
Grifter (Juno 106 Meow Mix)
Times Like These (Rhymes With Bees)
Tiny Soul (flymyspcshp rebuild)
M-Theory (Wolff Parkinson White Family Fun Version)
Otellibrium (Glaveman Mix)
Mr Bort (Liz Owen Remix)
Rally (TL JK Remix)
Lullabye (Haunted Chicken Remix)
Duck People (No Fly List Remix)
---
Share this Product