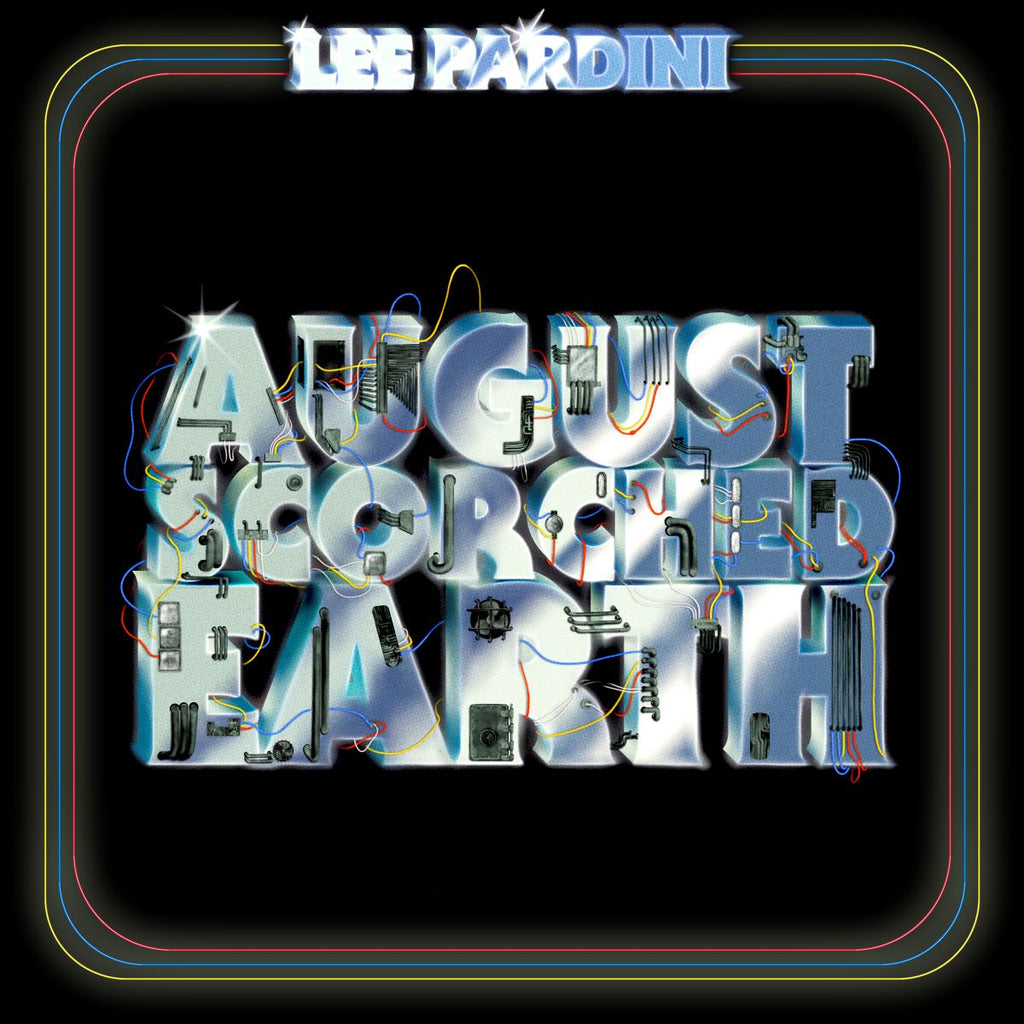 Lee Pardini
August Scorched Earth [MP3 Download]
---
"The entirety of this album was written and arranged between March and October of 2020.  It was a period of time marked by uncertainty, unrest, and loss. For me, it was also a period of growth. I was intent on trying things I never had before, and synthesizing concepts and sounds that I had become interested in over recent years.This included ideas about form, but also about textures.  For the first time, in my little makeshift home studio I started to use the recording process as a compositional tool. I programmed drum loops, dialed up synth bass tones, all of which informed the harmonies and melodies of this album.  

When I had a batch of songs together, I knew the perfect collaborator and producer to bring these ideas to life, Paul Bryan. He wanted to maintain the intimacy of the initial demos, the individual feel of it, but combine it with musicians interacting with each other live in the studio.  What we ended up with is in my opinion a very uniquely personal record. The sounds are both organic and synthesized. The songs are open ended and tightly arranged. There's equal parts joy and mourning.   
Songs like 'The Universe is a House Party' and 'Future Crowds' look up and ahead to better days and brighter futures. 'Withers', a tribute to the late legend, and 'Elegy' are products of a time when loss and tragedy were all around us."
Lee Pardini graduated in 2007 from the Manhattan School of Music with a bachelor's degree in jazz piano. Shortly after moving to Los Angeles, CA from San Jose, CA, he joined the rock band Dawes in 2016. Together, they have traveled the world and recorded 3 studio albums. Pardini has also toured, performed, and recorded with a variety of musical luminaries; most notably Roger Waters, Phil Lesh, Cass McCombs, Jonathan Wilson, Aimee Mann, Elvis Costello, the Preservation Hall Jazz Band, Jason Isbell, Paul Bryan, Theo Katzman, and Jeff Parker. 

On February 12, 2021, Pardini released his debut jazz album entitled 'Homebodies' via GroundUP Music (founded by Snarky Puppy bassist and bandleader Michael League). The album showcases Pardini's original compositions and marries together a soft spot for solid, tightly arranged grooves with the spontaneity of an improvisational band. 'Homebodies' features fellow Dawes bandmate Griffin Goldsmith on drums, along with Paul Bryan on bass, Jeff Parker on guitar, Rich Hinman on pedal steel and electric guitar, Josh Johnson on alto sax and Davey Chegwidden on percussion. In 2023, he released "What It Takes", a collaborative single with Dawes. His new album, "August Scorched Earth", is set for release in September 2023.

Tracklist:
1. Day Glow 
2. Future Crowds
3. August Scorched Earth
4. Withers
5. The Universe is a House Party
6. Elegy
Release Timeline:
6/9/2023 - "The Universe is a House Party" Single Release
7/14/2023 - "Withers" Single Release
8/18/2023 - "Day Glow" Single Release
9/15/2023 - "August Scorched Earth" Album Release 
---
Share this Product