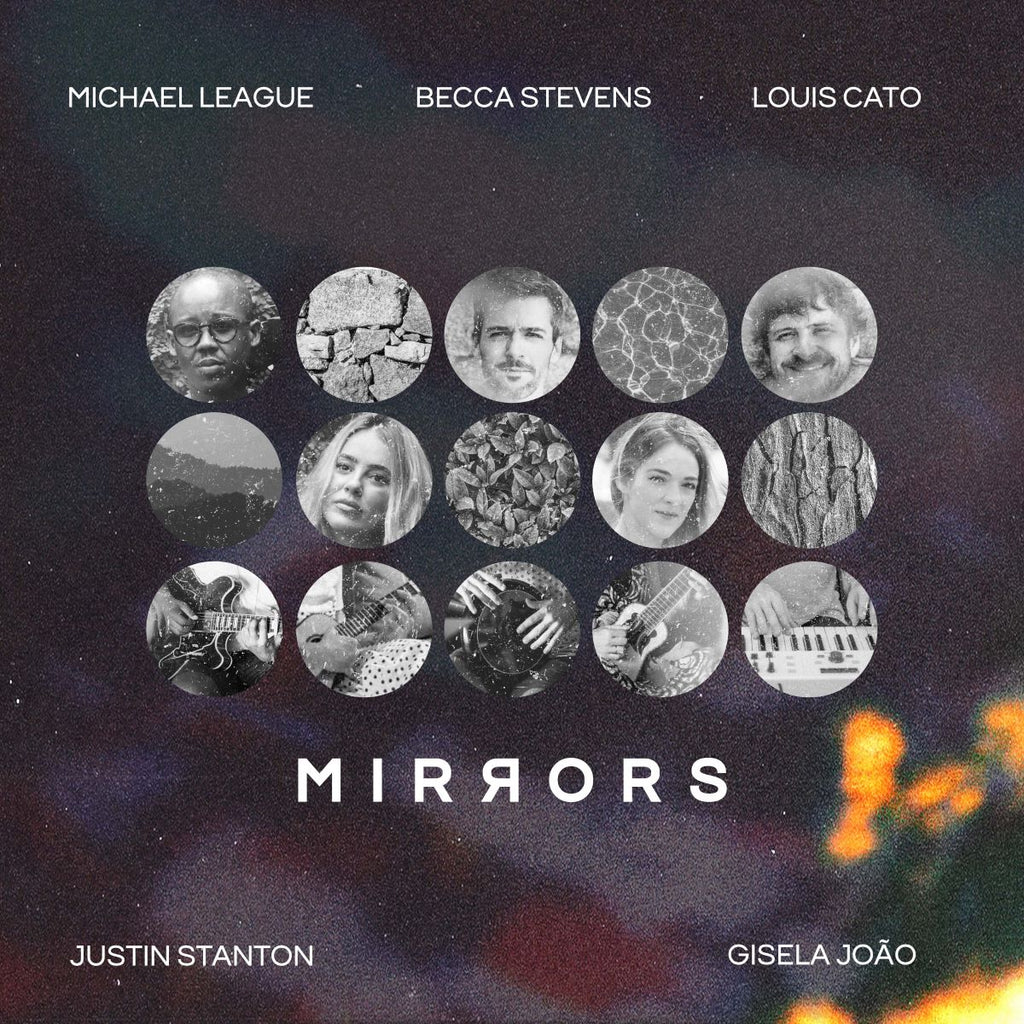 ---
The concept of Mirrors is simple: bring five unique musical spirits under one roof to each co-write a song with one another, yielding ten songs that are personal to the respective pair of songwriters yet are all unified through the collaborative co-production and recording process. Recorded just outside of Portalegre in the Alto Alentejo region of Portugal, the artists - one residing in Spain (Michael League), two in the USA (Becca Stevens and Louis Cato), and two in Portugal (Gisela Joāo and Justin Stanton) - came together in late August amidst the nearly insurmountable restrictions to travel and conventional means of working together that COVID-19 has enforced upon people around the globe. A collective spirit of urgency and yearning for the creative process led to the birth of, I believe, a truly special set of dynamic, personal, and powerful music that captures each artists' singular voices while simultaneously casting it through new and vibrant prisms forged alongside their compositional counterparts. 

Track List: 
Can't Stop Moving
The Call*
Say It
Sleep*
Una Rosa
Over the Line*
Weary 
I Don't Blame the Wind
Tempestade*
Life Is Fine
October 1: "Over The Line," "Sleep," & "
Tempestade" Single Release
October: "
The Call
" Single Release 
November 12: Album Release 
---
Share this Product