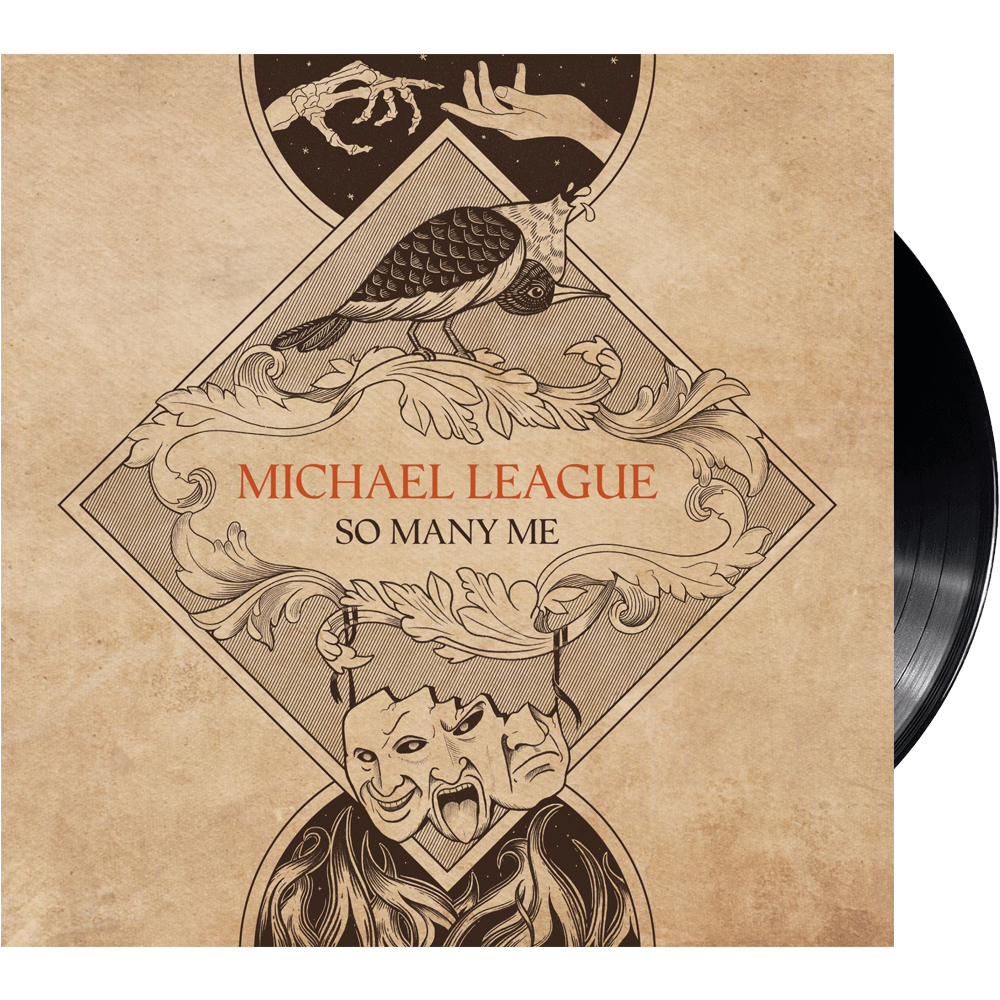 Michael League
So Many Me [Vinyl]
---
Includes instant download of So Many Me in mp3 format.

For nearly two decades, four-time GRAMMY® Award-winning multi-instrumentalist, bandleader, producer, arranger, and songwriter Michael League has been an innovative force in modern music, whose grass-roots approach to the industry has made an imprint across multiple continents and genres. Known best as the leader of the instrumental ensemble Snarky Puppy, League has performed thousands of shows, released dozens of studio and live albums, and garnered accolades from the 
New York Times, Downbeat, Jazz Times, and Rolling Stone
, among many others. The busy artist is also a founding member of the GRAMMY®-nominated supergroup Bokanté and oversees GroundUP Music—a fiercely independent label which he established in 2012. As a versatile producer and songwriter, League has collaborated with a broad spectrum of artists, including David Crosby, Esperanza Spaulding, Kirk Franklin, Joe Walsh, Daedelus, and Terence Blanchard.
Throughout his many ventures, however, League has always felt most comfortable within a collaborative setting, whether he's bringing musicians together from across the globe, planning the latest edition of the GroundUP Music Festival, or writing one-on-one with a partner. While the notion of a solo record first took shape in 2015, League's demanding schedule always prevented him from pursuing it in earnest. And then, in March 2020, the world went into lockdown amid the COVID-19 pandemic.
With tours canceled, studios shuttered, and projects on hold indefinitely, League finally had the time to make this record—titled 
So Many Me
. Yet, lyrically and musically, his first solo album was a very different project—and process—than what he had initially envisioned five years earlier. 
Track List: 
Sentinel Species
Me, Like You
Right Where I Fall*
Since You've Been By
I Wonder Who You Know
Touch Me
Best of All Time
In Your Mouth*
Ever the Actor
Fireside
The Last Friend
April 23: Pre-order Starts, "Right Where I Fall" Single Release
May 21: "In Your Mouth" Single Release
June 25: Album Release
---
Share this Product