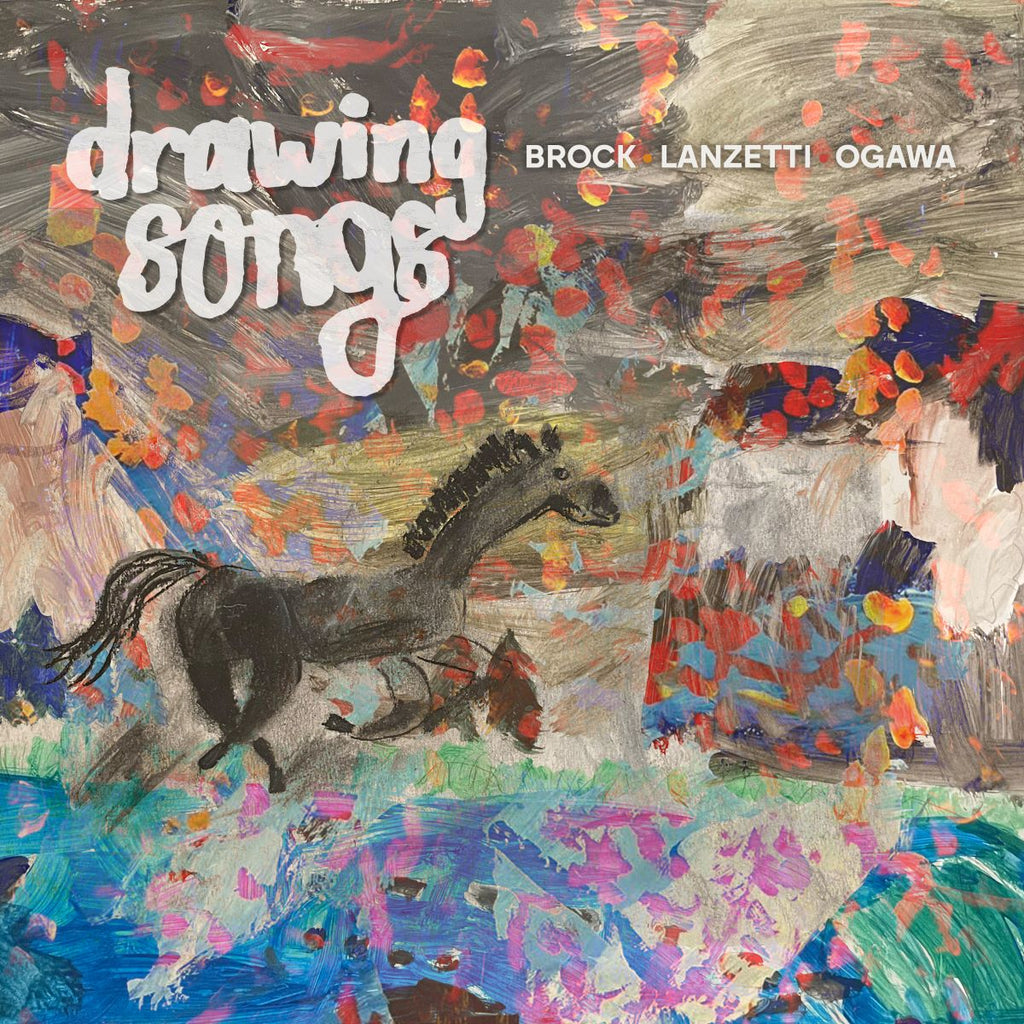 Brock, Lanzetti, Ogawa
Drawing Songs [FLAC Download]
---
  "Brock, Lanzetti, Ogawa" is the moniker for a new trio whose members are widely known through their association with the jazz-funk group Snarky Puppy. Zach Brock (4 and 6 string violins), Bob Lanzetti (acoustic and electric guitars), and Keita Ogawa (percussion) formed their new trio during the Covid-19 pandemic. Their music is an eclectic mix of styles that includes elements of jazz, folk, experimental, ambient, groove, and world music, and there is an emphasis on compositions that feature improvisation. The debut album by "Brock, Lanzetti, Ogawa," entitled Drawing Songs, is set to be released November 2023 on GroundUp Music with a tour to follow.

Album Bio:
    Drawing Songs, the debut album by "Brock, Lanzetti, Ogawa" contains six original compositions of which each member contributed two. The music moves through a variety of styles and influences, from folk to modern jazz, ambient to groove, and experimental to pop, while emphasizing compositions that feature improvisation. The end result is an eclectic musical statement colored by each band member's personal approach yet unified by an uncanny simpatico forged during their many years together on the road with Snarky Puppy.

    Recorded and mixed by Aaron Nevezie and mastered by Alex DeTurk at The Bunker Studio in Brooklyn, NY, the sound of Drawing Songs expands the trio's live performance as each musician has the ability to overdub multiple layers of each instrument. Throughout the record you'll hear electric and acoustic guitars, 4 and 6 string violins, and an array of percussion instruments and electronics that are melded to create a lush and dynamic soundscape.

    The album art for Drawing Songs is a combination of drawings by Lula and Sadie Brock, Riku Ogawa, and Reagan De Alba brought together by graphic designer Emilia Mendes.
Tracklist: 
1. Drawing Song
2. Happy Song
3. Jando
4. Los Caballeros
5. Moro Morocco
6. Snow Claw
Timeline:
9/22/23 - "Drawing Song" Single Release
10/20/23 - "Moro Morocco" Single Release
11/10/23 - "Drawing Songs" Album Release
---
Share this Product