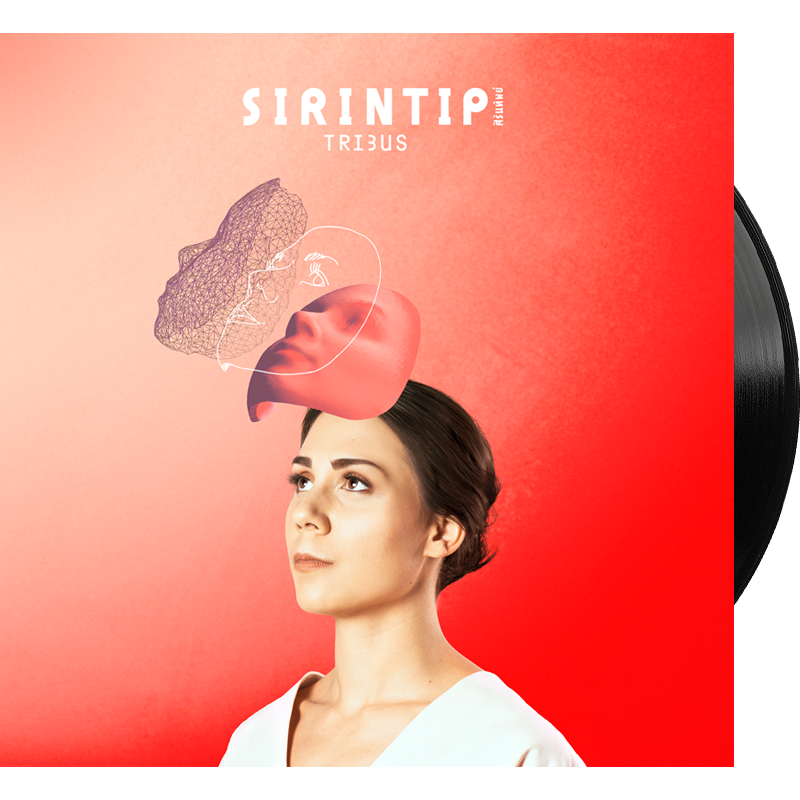 ---
Stretching across three continents and cultures (Thailand, Sweden and America), Sirintip's remarkable debut album Tribus — produced by three-time Grammy winner Michael League of Snarky Puppy — is a gathering of different moments from the last four years of the singer/composer life. It's an exciting, eclectic work that touches on pop, R&B, electronic and jazz, while creating a sound uniquely its own.
Tribus means "three" in Latin, a number that serves as the overriding theme on the album — three continents, three languages and the three relationships we all share (to the world, to other people and to ourselves).
Born in Thailand, Sirintip moved with her mother to Sweden at the age of 11. A student of classical piano, violin and double bass, her study of jazz would eventually take her from the Royal College of Music to (years later) the prestigious Manhattan School of Music.  
This musical appreciation and study would pay off years later, when Michael League discovered the singer working at a jazz club in Stockholm. Recognizing an adventurous and like-minded musical spirit, the Snarky Puppy bandleader told Sirintip to send some music and "give him a call" if she ever moved to New York.
Sirintip did end up helping Snarky Puppy's Bill Laurance on his album Swift. She also moved to New York to pursue her Master's Degree. While going to school, performing and competing in the Thelonious Monk International Jazz Competition, she also began work on Tribus, with League in the producer's chair.
"Sirintip uses everything she has to her advantage — clout in both the pop and jazz worlds, tri-lingual vocal ability, and the soaring ethereal elegance of her Scandinavian upbringing and the percussive sharpness of her Thai roots," says League. "Her desire to explore, though, shines through it all."
Tribus is an album of empowerment and hope. It also embraces the singer's jazz heritage while sounding decidedly modern — you could easily put these songs on a playlist between Thundercat, Kimbra and Little Dragon. "The idea behind the album is to bridge the gap between pop and jazz by combining singable melodies with grooves, jazz harmonies and electronics," says Sirintip. "The music might sound simple when you listen to it at first, but if you dig deeper, you´ll find the hidden depth and complexity."
Outside of her album, Sirintip's talent and musical background have led to some fascinating collaborations: She opened up for Wayne Shorter at the Polar Music Prize, in conjuction with his talk at Polar Talks in Stockholm. She also worked with Benny Andersson from ABBA during a fundraiser held at the Guggenheim. As well, she's also been selected twice to perform and compose a musical interpretations of Nobel Prize nominations at the Nobel Museum in Sweden.
If you do catch her live, Sirintip will be working with a quintet, while also using a guitar pedal board to create different vocal effects. It presents another unique arrangement to her music. "I incorporate electronics so I can be one of the instruments," she says. "People are programmed to listen to the human voice first, so it can sometimes be hard to lead the ear to other instruments. By manipulating my sound with my electronics, I can create a sound landscape behind a solo … without creating unnecessary attention." As well, you'll witness more of her jazz influence — Tribus purposely had no solos, but the live arrangements have room to breathe.
Tracklisting:
In My Garden

Shut It Up

Wolves

Emperor Of The Sun

Ashes Of Gold

Oceans

Nothing In The Room

Pretend

You Know It
---
Share this Product