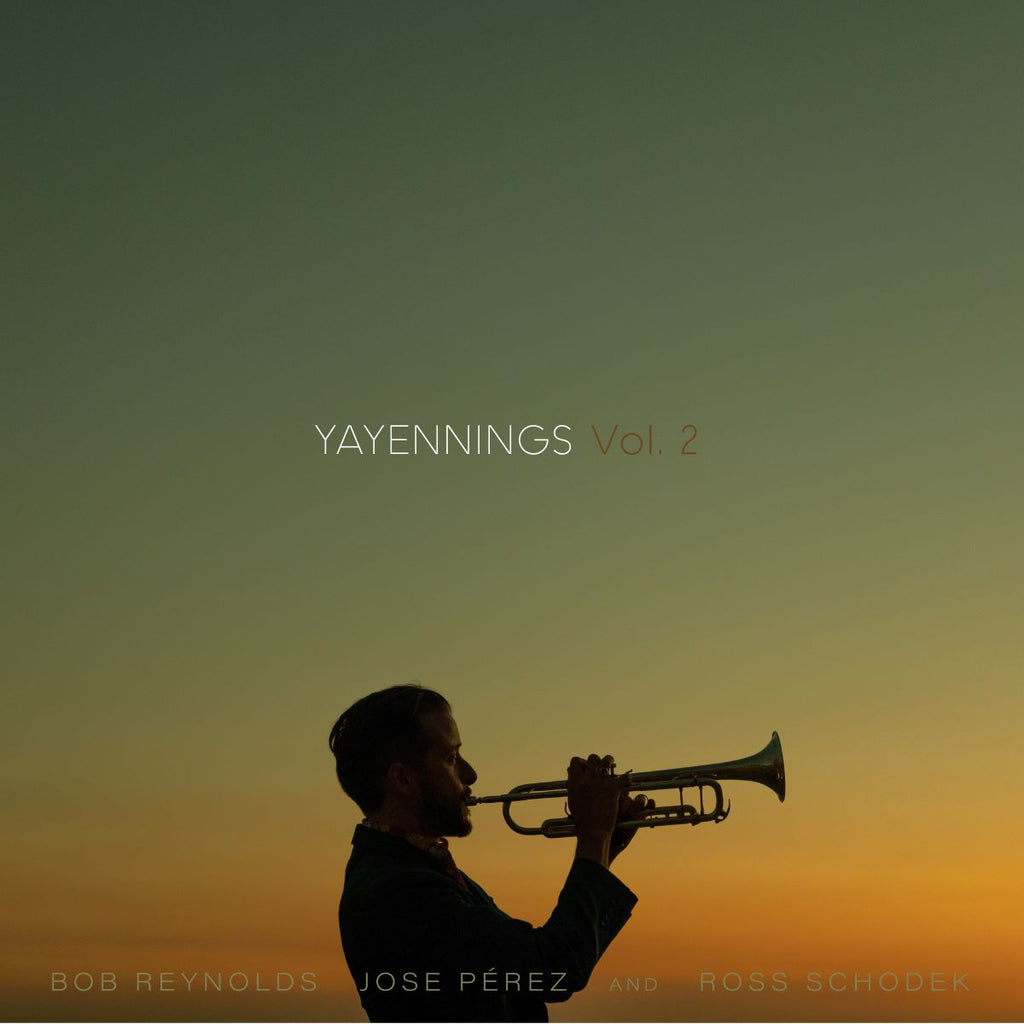 Yayennings
Yayennings Vol. 2 [Vinyl]
---
Yayennings Vol. 2 was written in 2020 and recorded in 2021.  The process began during the pandemic and slowly evolved into the record it is today during some of the most complicated and difficult times in history.  My first record "Scott Ave" was written in 2017 upon moving to Los Angeles.  There was a much different vibe in the world, and in my life.  Vol. 2 has slightly more of an edge to the compositions.   This comes out in our playing as well.  We were trying to keep the west coast vibe, and I think that was accomplished.  But the energy of this record is slightly elevated and I can feel everyone playing a little harder in a way.  I can tell the difference from the way we are articulating and phrasing, to the actual volume of the notes.  I like to hear it as more of a balance between west coast and east coast vibes.
This product includes a MP3 Download.
Tracklist:
1. Airport Jacket
2. LA Vice
3. Old Angeles
4. Recovery
5. Prescott
6. Rita
7. Indy 250
8. Sharona Cutdown
9. The Quick
Yayennings is a 3-time GRAMMY award-winning trumpeter. Known for his work with the award-winning band Snarky Puppy, Yayennings is based in Los Angeles and leads his own project, The Yayennings Quartet. The quartet consists of Bob Reynolds (Snarky Puppy, John Mayer), Jose Perez (Poncho Sanchez) and Ross Schodek (Poncho Sanchez). Together, they add a modern twist to the 1950's West Coast bebop sound, inspired by the music of Chet Baker and Stan Getz. All compositions in the quartet's catalog are written and arranged by Yayennings. The group has already performed for thousands at festivals and for intimate crowds at prestigious jazz clubs across the United States. Yayennings' first album

 
Scott Ave
 

was self-released in May of 2019. His sophomore album,

 
Yayennings Vol. 2
 

will be released in March of 2023 on GroundUP Music.
Yayennings plays a Yamaha 8335IIS Xeno trumpet and a Yamaha 8310Z Flugel Horn and endorses Yamaha instruments. He plays a MM4C Denis Wick Heritage series mouthpiece and endorses Denis Wick mouthpieces and mutes.
https://www.youtube.com/watch?v=0v-hIJogCVk
---
Share this Product