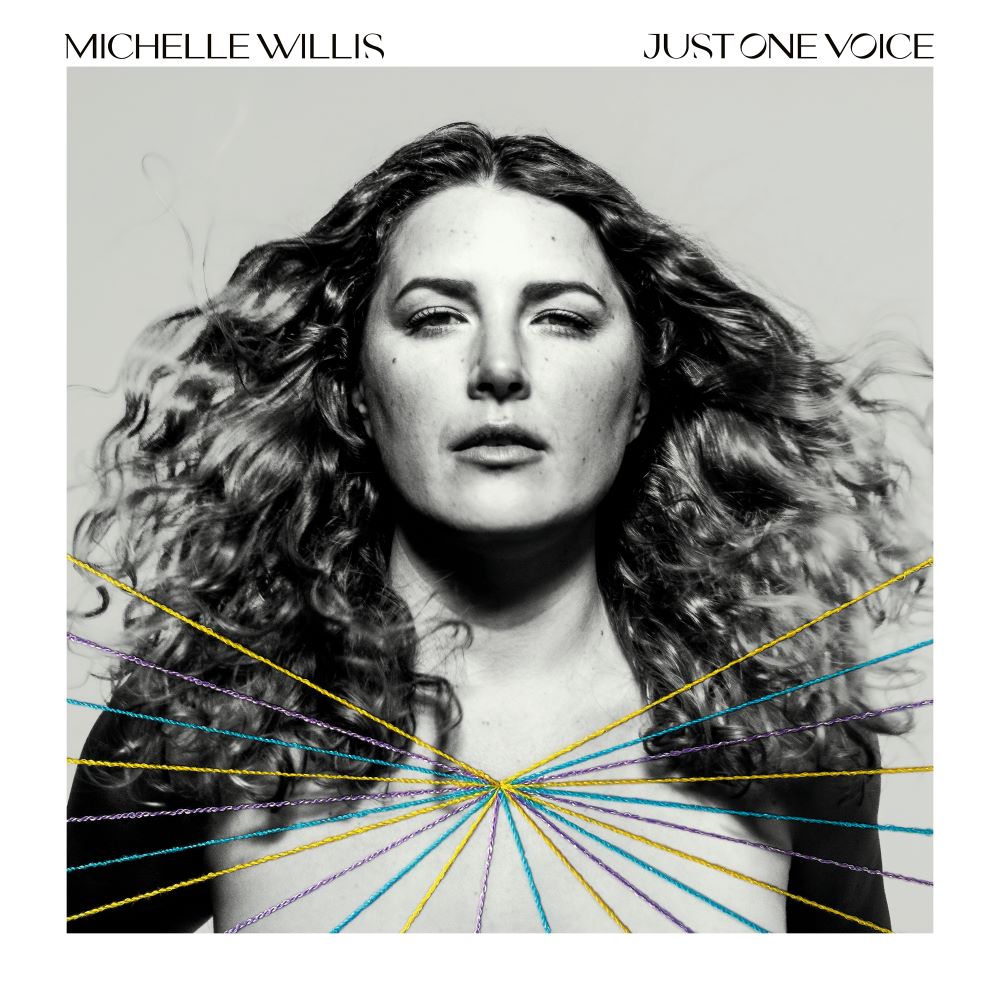 Michelle Willis
Just One Voice [CD]
---
"Just one voice is all I need,

 Something full, some open sound"
Just One Voice invites us into a world of doubt, anxiety, hope, balance and letting go—a process Michelle Willis skillfully guides us through with arresting arrangements that seem complex, but are deceptively simple—just like her subject matter. Navigating the sounds and emotions Willis bravely lays bare, expertly produced with Fab Dupont (Andre 3000, Gregory Porter) at Flux Studios, the songs change and unfurl to reveal their meaning: giving voice to smallness, navigating indecision and change, and making room for a new chapter, which in a sense, is finding relief and resolve. The outcome for Willis and for us is nothing less than transcendent. 
Willis's talent is undeniable given her formidable résumé amassed through a variety of collaborations as a session keyboardist and vocalist, as well as the critical reception of her debut See Us Through on the GroundUP Music label. Even more impressive is her persistence as a songwriter. A Toronto native, she moved to New York in 2016 with few prospects, save for a monthly residency at Rockwood Music Hall. Within months she was touring in two bands led by David Crosby, another by pop/jazz composer Becca Stevens, and opening for jazz/funk collective Snarky Puppy across the globe. Just One Voice was written during the intensity of non-stop travel, penned from the cramped seats of buses, planes and countless green rooms. One night, out on the open road, Willis played the title track for Crosby, her mentor and bandmate, who urged: "No one else sounds like this. This is you. You have to make this record." So with the fuel of warm support, Willis was able to secure a prestigious grant from the Canada Arts Council to set it into motion. Having marinated during lockdown with Willis laying down final vocals, Just One Voice sprung back to life with the reopening of her beloved New York and her deep desire to connect:

"I'm reaching out to every hope I've seen,
Every shade of silver lining"
10ths
Liberty 
Just One Voice 
Green Grey 
Trigger (feat. Taylor Ashton) 
Janet
How Come (feat. Michael McDonald) 
Think Well
'Til The Weight Lifts (feat. Grégoire Maret) 
On & On 
Black Night (feat. Becca Stevens) 
This CD includes an exclusive free digital download card of Michelle Willis, 'Just One Voice' Live EP.
Album Pre-Order Info: 
January 14: "Green Grey" Single Release 
February 18: "Trigger (feat. Taylor Ashton)" Single Release 
March 18: "Liberty" Single Release

April 8: Album Release 
---
Share this Product